Tennessee Trucking Association Awards Patrick Mendenhall Young Professional of the Year
In August 2018, Patrick gathered 12 young TTA members to kick off what is now known as the Young Professionals Council within the Tennessee Trucking Association.  Patrick Mendenhall worked closely with Edward Coble (Neely Coble) and Holly Czuba (co-worker at Cumberland), among others on forming and growing this group.
The goal of the YPC is to create more pathways for the future leaders of the TTA to get involved with the organization.  In the first year, the YPC has run or participated in the following events:
Quarterly Member Meetings
Legacy Networking Event
Networking Event(s)
Call on Nashville
Call on Washington
Nashville Sounds Game
Spring Wing Fling at McGavock High School
Formed a Partnership with McGavock High Schools Transportation & Aviation Academy
Give Back Day at the Nashville Mission
TopGolf Fundraiser
Currently Organizing a State-Wide Toy Drive for the Holiday Season
At our last quarterly meeting, we had roughly 40 attendees. We've had a great deal of positive feedback and interest in the group in the first year!
Patrick Mendenhall has done a huge amount of legwork to make this group a success, we're excited for year 2, and having the TTA name him the Young Professional of the Year is icing on the cake.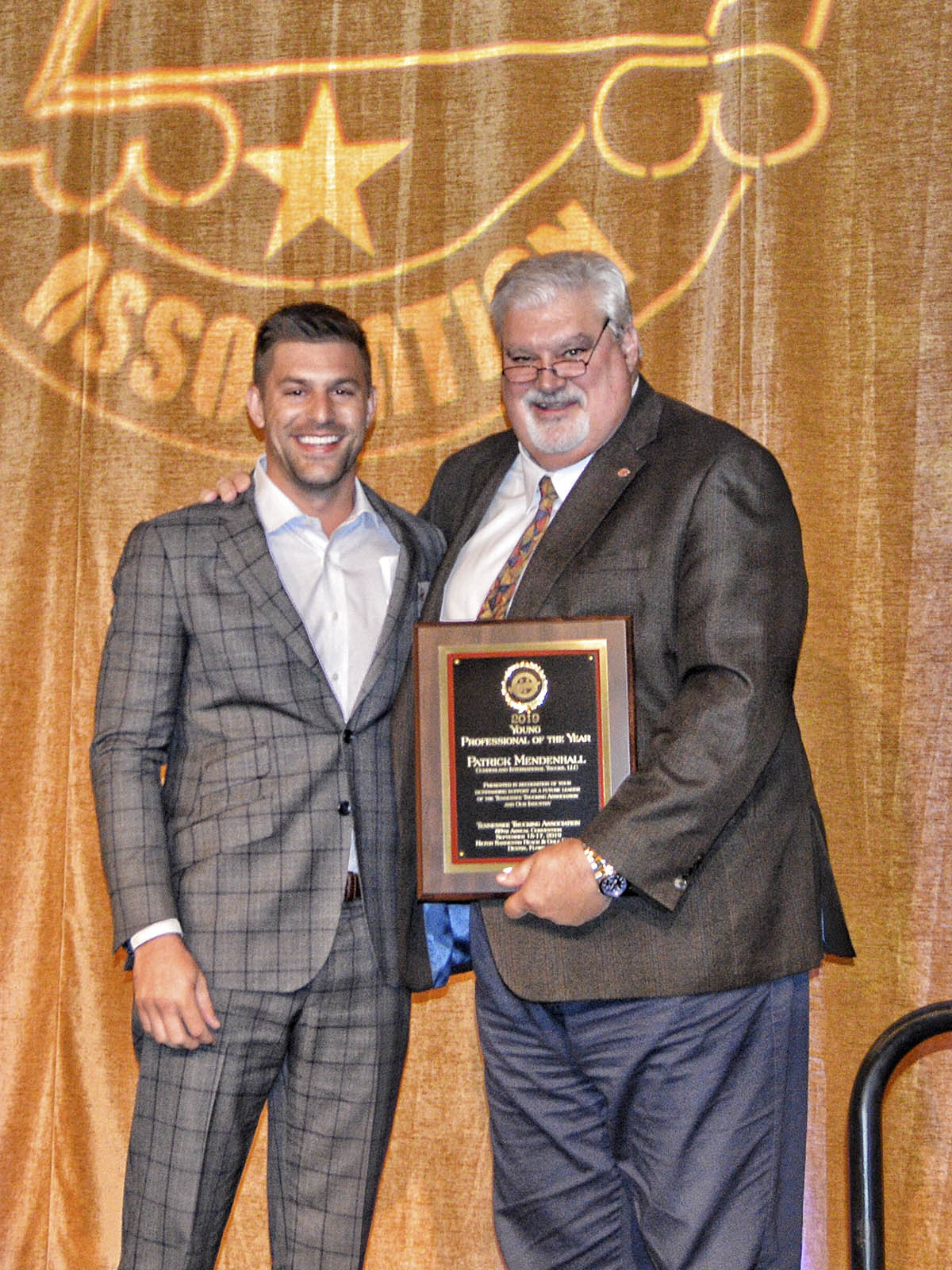 Patrick Mendenhall pictured with Dave Huneryager (TTA President) 
Disclaimer - All information, inventory, photos and pricing are subject to change without notice. All liability expressly disclaimed. Copyright Cumberland Companies © 2020