TRACTOR & EQUIPMENT SERVICE
Cumberland Tractor & Equipment recognizes the importance of supporting the equipment we sell.  We understand that, the sale of a piece of machinery is only the beginning of a relationship between our staff, our manufacturers and our customers.  Once a sale is complete, we continue to "Focus on Solutions" should any problems arise.
Our product support capabilities have been built around years of experience in the construction and agriculture industry since 1981.
We are committed to maintaining a customer focused culture and to respond quickly to our customers' needs and demands.  We spend significant time and utilize resources to train our employees in which to effectively service our customers' individual needs.  Our training program involves active participation in all manufacturer-sponsored training programs and the use of industry experts as consultants for customized training programs.
Our on site capabilities enable us to better serve our customers such as our ability to staff product and application specialists in order to offer complete pre-sale and aftermarket services including equipment training, best practices education and precision farming technology support.  Our shared resources group provides a range of services including warranty and service administration, information technology support, human resources management, finance, marketing, data administration and cash management.  We believe these functions can be more efficient when combined and provide us with more sophisticated tools to serve you.
The only way to keep the machines' original characteristics when it comes to reliability, comfort, performance and operating economics is to put your trust in us.  Our repeat customers validate that through our business systems, processes and employees have been directed toward assuring customer satisfaction through superior parts and service programs.
When you buy, rent or lease from Cumberland Tractor & Equipment, you receive the backing of our entire company.  Whether you have bulldozers, excavators, wheel loaders, backhoe loaders, compact machines, tractors, hay equipment or any other type of equipment, we pride ourselves in providing you with the best product and support available.  At Cumberland Tractor & Equipment, our job is to minimize your downtime and operating costs.  Our investment in top of the line product support personnel, resources and parts inventory is only one indication of our commitment to serving you.  We are a family owned company and we want our customer's to be apart of our family. Our entire organization is committed to your success and bottom line profitability.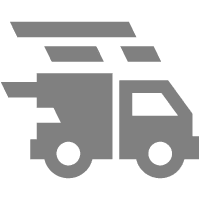 EMERGENCY REPAIR
Don't forget! We have a mobile maintenance team.  If your equipment can't make it to our shop on Dickerson Pike, we'll come to you.
615-865-7800
Disclaimer - All information, photos and pricing are subject to change without notice. All liability expressly disclaimed. Copyright Cumberland Companies © 2018