FEATURED CAREER OPPORTUNITIES AT CUMBERLAND
Cumberland Proudly Hires veterans
Where we offer a career path, not just a job
Cumberland is Veteran-Owned and has an employee base comprised of 14% Veterans. In 2022 the Department of Labor said Veterans represent 5.6% of the total civilian labor force, meaning Cumberland's employees are almost triple the national average!
We're extremely proud of our veterans and honored to work with them.  Cumberland's employees have served in the Air Force, Army, Army National Guard, Army Reserves, Coast Guard, Marines and Navy. 
Cumberland has branch locations in Middle Tennessee (Nashville, Lebanon, Murfreesboro) and Central/Northeast Florida (Orlando, Jacksonville, Ocala, Daytona Beach, Palm Bay). Tennessee and Florida are two states in the US experiencing tremendous growth.  They are routinely on Top 10 lists for rates of new residents.  Here at Cumberland we work hard and play hard – and we're a growing company, with opportunity to advance your career.
Cumberland was founded by a veteran and the origin of our name and Core Values have a surprising military history. Hear about it from our CEO, Terry Minor, here:
Why Work at Cumberland?
Don't Take Our Word for It – Here's What Veterans Say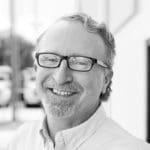 World Class Service
"We are guided by our Core Values, and also Cumberland's culture of the "CAN DO!" mindset. Our team, from TN to FL work every day to provide world class service to our customers, the best in the industry!!" – Ray (US Army Reserves)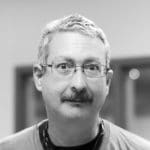 The Attitude
"Whatever is necessary, whatever is needed – is what I'm willing to do to take care of the customer. Our customers value us tremendously, because we have the resources; because we have the information; because we are able to get their truck back on the road as quickly as possible. Benefits are great, Cumberland is a wonderful place to work, and I have all the support I need to get the job done, the right way, the first time." – Ken (Army National Guard, 269 Military Police)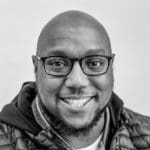 Everyone Has a Voice
"I like working for Cumberland because the structure is similar to the military where everyone has a voice, but you do have leadership to help you with difficult decision making as well as you're able to train those underneath you. It's not everyone for themself." – Josh (Marine Corp)
Employee Benefits Include
PAID Birthday Off
Paid Time Off (PTO) and Vacation
Annual Company Store Coupon
401 K Retirement Savings with Company Match
Free and Confidential Employee Assistance Program
Mentorship and Internship Program
Boot and Tool Allowance (Relevant Positions)
Paid Training and Certifications Reimbursement
Opportunity for Advancement
Culture Like No Other
24/7 Digital Access to a Doctor
Wellness Program – Earn Up to $1,095/year Just By Walking!
Voluntary Long Term Disability and Short Term Disability
Medical and Rx Coverage
Voluntary Dental and Vision Benefits
Life and AD&D Insurance
Start Your Career with Cumberland Today