Directions for the Cumberland Idealease Credit Application
Please download the application, fill it out and fax it to 615-255-8318.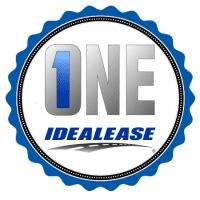 Proud to be a ONE IDEALEASE Location
Cumberland Idealease is a ONE IDEALEASE location. ONE IDEALEASE honors the Idealease locations that achieve the highest levels of performance in 12 key areas including: professional leadership, customer service, marketing, facilities, dedicated service bays, employee training, and customer safety and compliance education.