14th Run MPG Stats – the Milk Run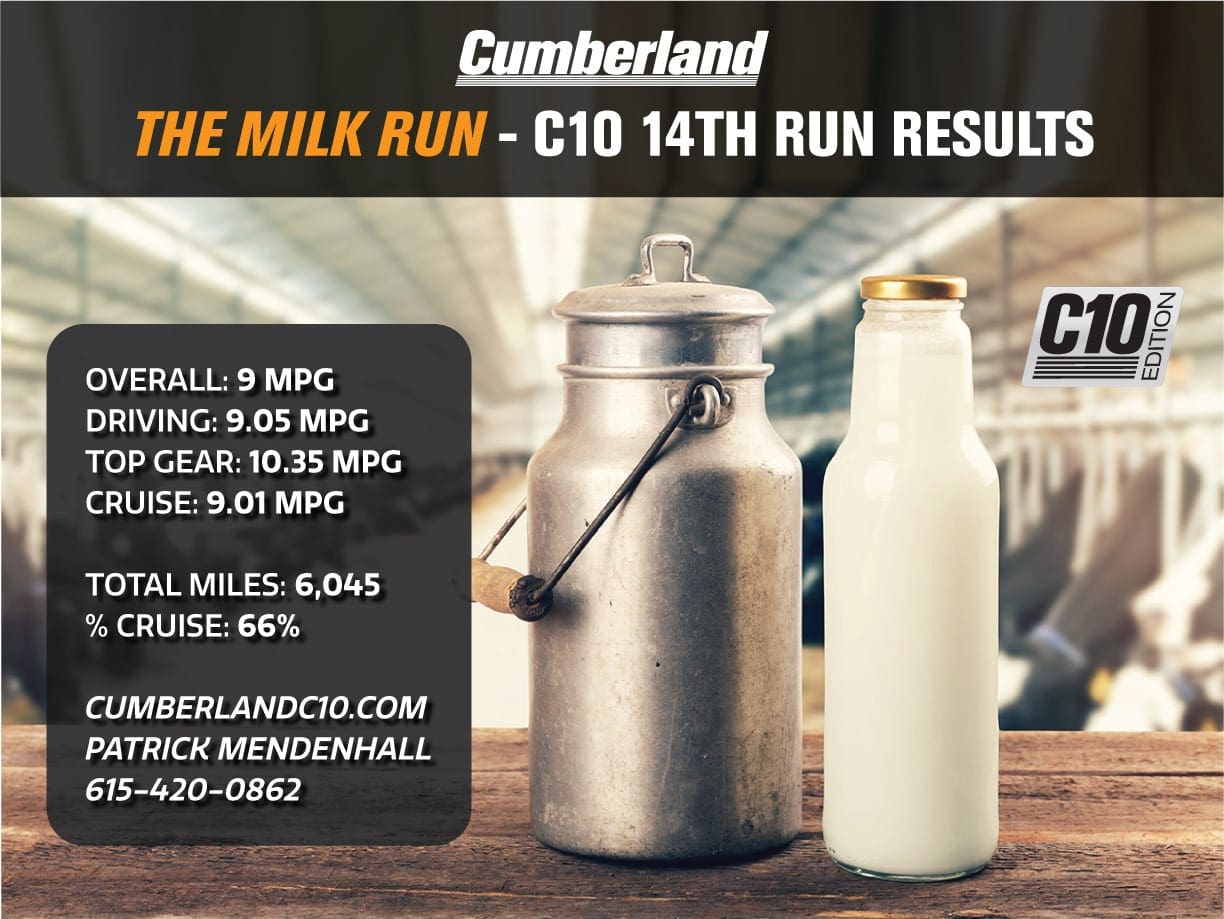 Aptly named the Milk Run, our most recent C10 demo run hauled 46 loads of milk one way and empty crates back. Routes were primarily in the Memphis area and Mississippi.
Clink on the link to the ECM image to see the rest of the results during NextGen C10's test run.
See the MPG stats for Run 14 (Click Here).
See all MPG stats (Click Here).
And in case you missed it – here's an infographic highlighting 2017's accomplishments.
---