15th Run MPG Stats – the Holiday Hauls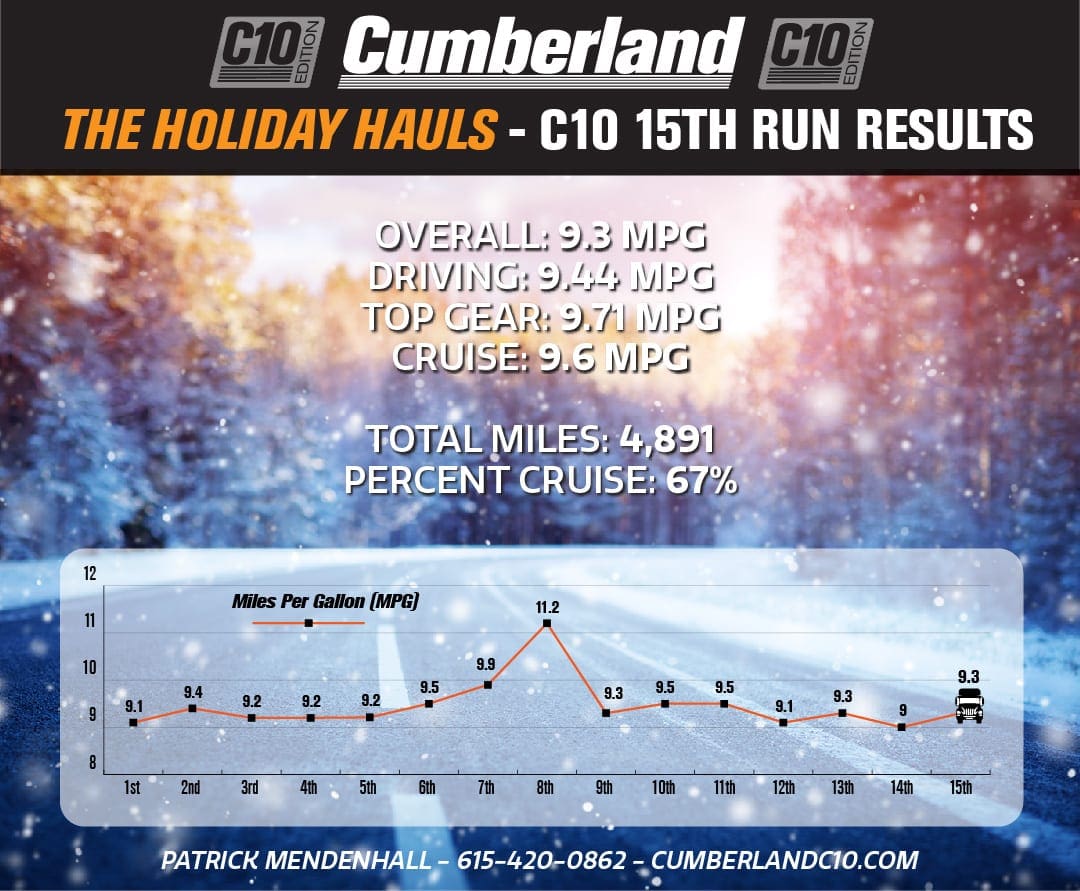 It's a busy time of year for fleets moving presents around the US, so we've called this run Holiday Hauls! The C10 just completed it's 15th run and here are the results. 
Clink on the link to the ECM image to see the rest of the results during the C10's test run.
See the MPG stats for Run 15 (Click Here).
See all MPG stats (Click Here).
And in case you missed it – here's an infographic highlighting 2017's accomplishments.
---
Disclaimer - All information, inventory, photos and pricing are subject to change without notice. All liability expressly disclaimed. Copyright Cumberland Companies © 2020