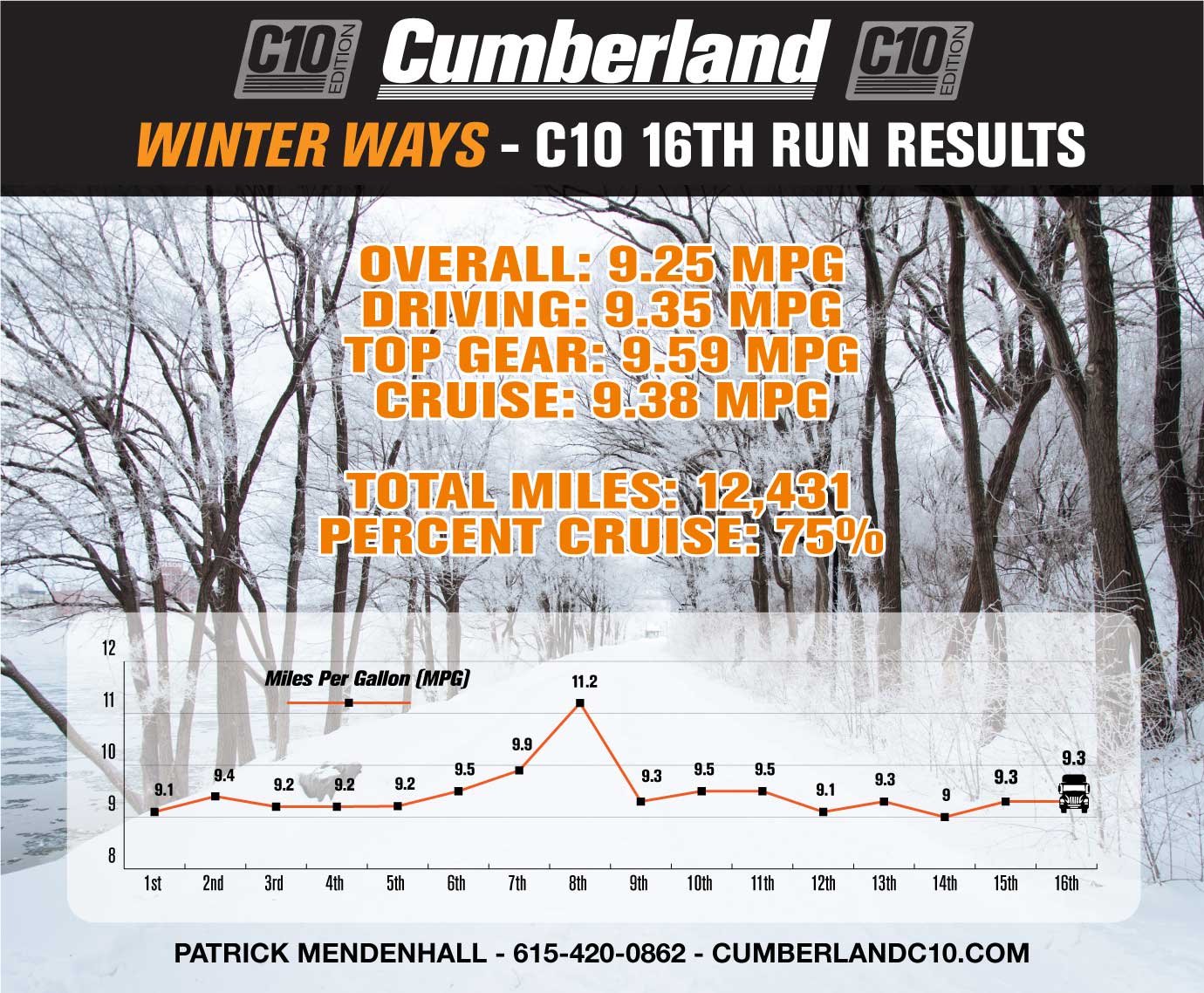 It's 2019 and the C10 demo truck is still going strong!  You'll notice in this graph that our overall MPG is relatively consistent in the last 16 runs. Not only is it relatively consistent, but it's also at least 2 miles per gallon more efficient than most trucks on the road. Reach out to start a conversation with Patrick to see what the C10 could do for your fleet! Oh, and ask about the stand-out 11.2 MPG Run!
Clink on the link to the ECM image to see the rest of the results during the C10's test run.
See the MPG stats for Run 16 (Click Here).
See all MPG stats (Click Here).
And in case you missed it – here's an infographic highlighting 2017's accomplishments.
---
Disclaimer - All information, inventory, photos and pricing are subject to change without notice. All liability expressly disclaimed. Copyright Cumberland Companies © 2020