Reserve Your Truck Rentals Today Before Inventory Runs Out – Busy Season is Upon Us
Call to reserve your trucks today, before inventory runs out.
Warmer weather is here, flowers are blooming, the season is changing, and that means an uptick in truck needs.
Later this month, Nashville is hosting the NFL draft the same weekend as the Rock 'n' Roll Marathon and (we hope) a Preds Playoff game.  We also know several proms are happening downtown in the next several weeks.
If you don't plan ahead, you may be out-of-luck.
Have you ever had to find an alternative truck rental solution at the last minute? Then you know the headaches involved with last minute truck rental needs. Do yourself a favor and call Cumberland Idealease ahead of time to plan for your needs.
DATES & TIMES
NFL Draft
April 25, 2019 (Thursday): Noon -10pm
April 26, 2019 (Friday): Noon to 10 pm
April 27, 2019 (Saturday): 9 am - 6 pm
Rock 'n' Roll Marathon
April 27, 2019 (Saturday): 6:45 am - 7:15 am
April 28, 2019 (Sunday): Noon - 1:30 pm
DELIVERIES WITHIN THE DRAFT FOOTPRINT
Are you a local business within the Draft footprint and need to make or receive deliveries during the event?
*****All deliveries on event days must be registered through this form.
All entities in the footprint should attempt to predict any potential delivery items and register them to ensure no delays with service. Register now.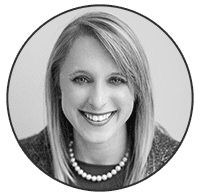 Morgan Reynolds
Truck Rental Manager
Mobile: 615-761-7616
Direct: 615-829-7942
Fax: 615-828-7859
1901 Lebanon Pike
Nashville, TN 37210
Disclaimer - All information, photos and pricing are subject to change without notice. All liability expressly disclaimed. Copyright Cumberland Companies © 2018