The Idealease Tier 1 National Accounts Program was created to help regional fleet customers who operate fewer than 50 units in more than one AOR, receive the same benefits that our large National Account fleets enjoy.
Customers who operate trucks in more than one location turn to Idealease for transportation solutions that allow them to improve the service they provide to their customers – while operating more efficiently and cost-effectively. They look for ways to simplify fleet management and reduce cost, and they want a transportation partner that is easy to do business with.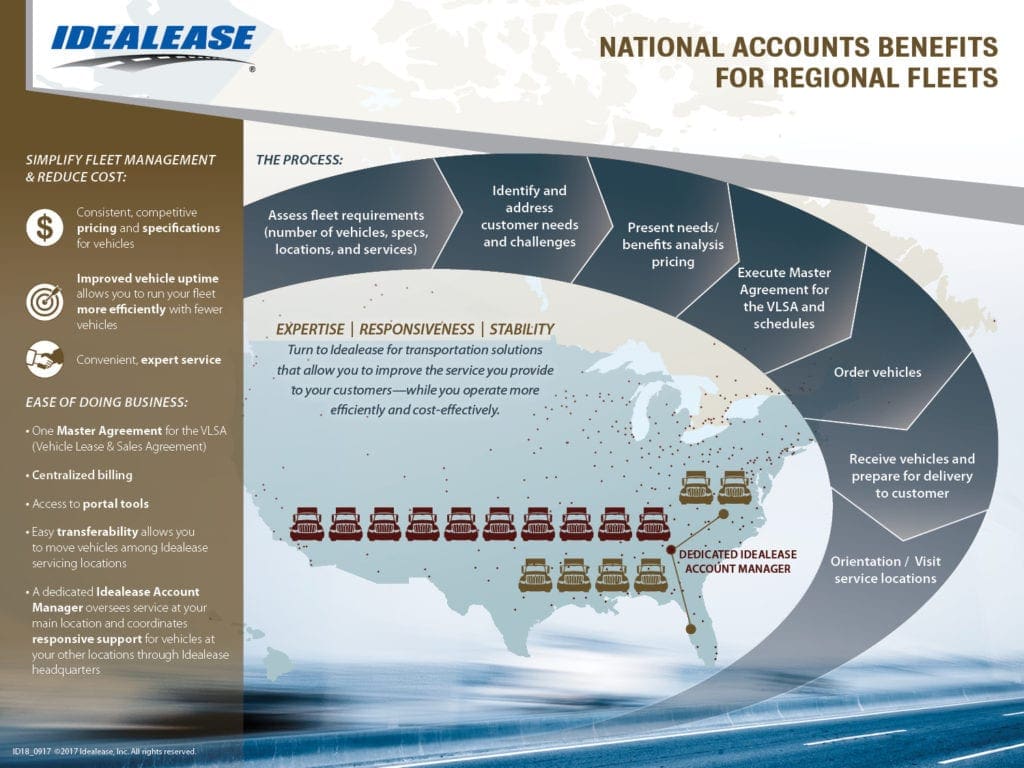 Working within the Idealease Tier 1 National Accounts Program will:
Simplify Fleet Management and Reduce Your Cost

Consistent, competitive pricing and specifications for vehicles
Improved vehicle uptime allows you to run your fleet more efficiently with fewer vehicles
Convenient, expert service

Ease of Doing Business

One Master Agreement
Centralized billing
Access to portal tools
Easy transferability allows you to move vehicles among Idealease servicing locations
A dedicated Idealease Account Manager oversees service at your main locations and coordinates responsive support for vehicles at your other locations through Idealease headquarters.