INTRODUCING THE MV™ SERIES, DELIVERING UPTIME DAY IN AND DAY OUT
STEP UP YOUR UPTIME
We get drivers and their needs, and we get them where they're going—safely and comfortably. With a wide range of applications and a focus on connectivity, the MV™ Series works to your advantage by giving you quality you can depend on—day in and day out.
The superior combination of uptime, DriverFirst design and maximum cab-axle flexibility makes the MV™ Series the ultimate work truck in its class. Leaving no detail behind, International® is the leading maker of fully integrated medium-duty trucks that deliver beyond your expectations.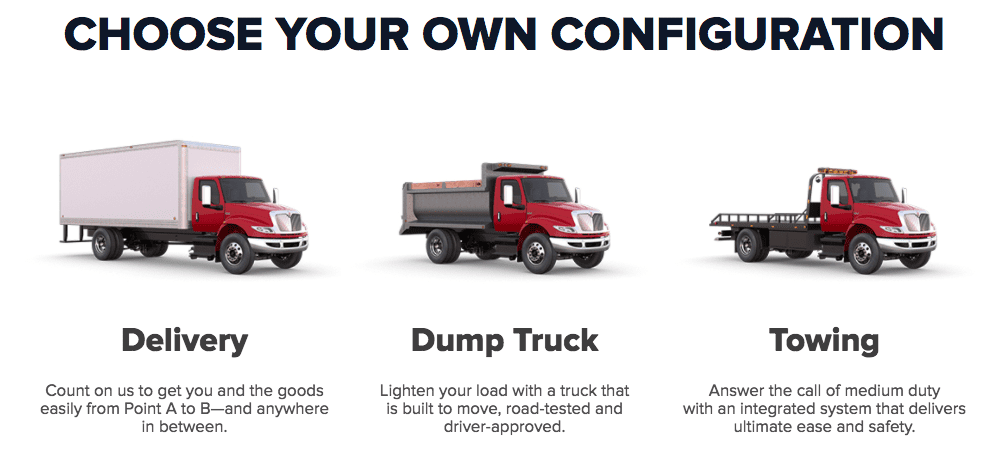 Check out the options here, and give us a call to build your own.