International Truck Parts Specials – Florida Locations November 2020
Check out this months Cumberland International Parts Specials for our Florida locations!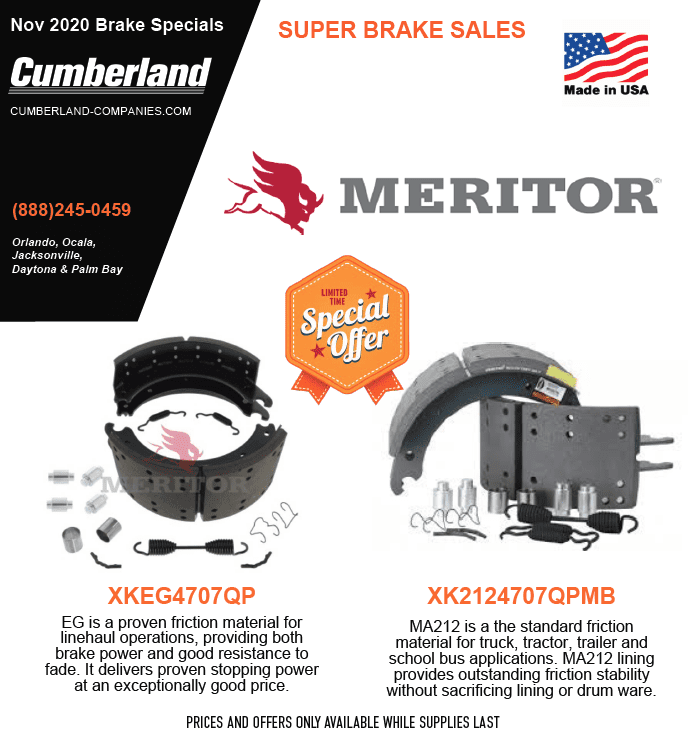 MERITOR BRAKE SPECIALS
Check out our November specials on the EG and MA212 brakes!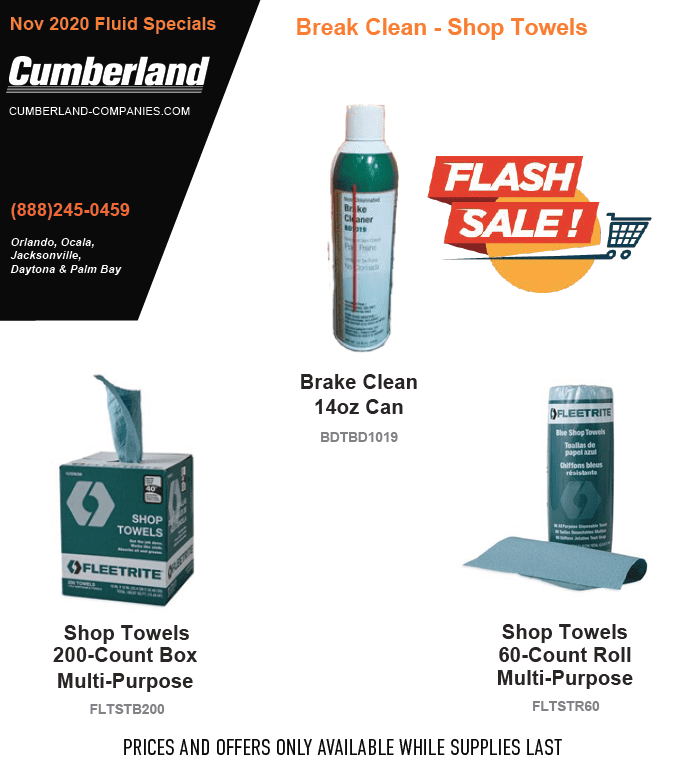 Brake Clean & Shop Towels
These are two things you never want to run out of! Call for pricing!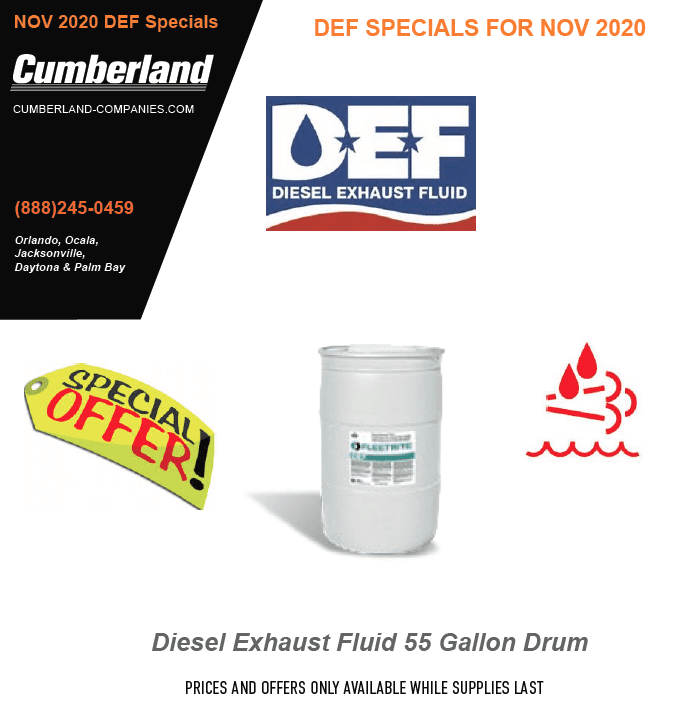 DEF Specials!
Special pricing on a 55 gallon drum of DEF!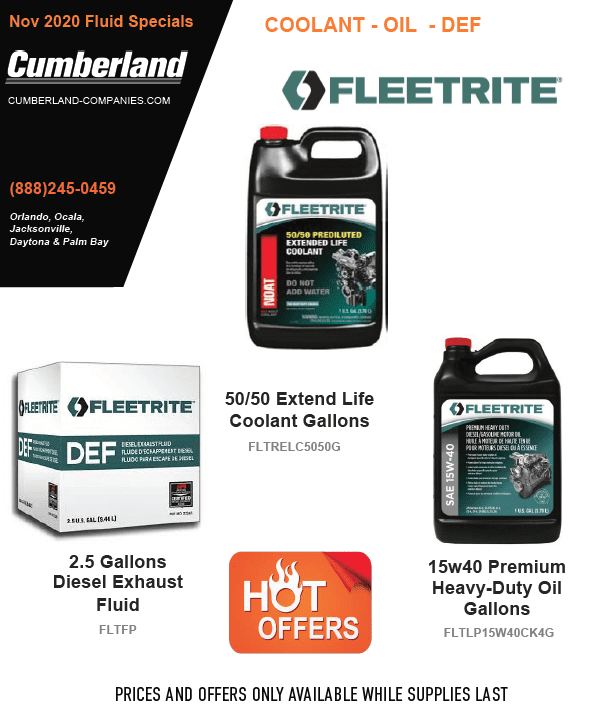 Orlando Parts
407-849-6440
Jacksonville Parts
904-783-9822
Daytona Beach Parts
386-254-7207
Palm Bay Parts
321-984-2899
Ocala Parts
352-732-8151
Orlando Parts
407-849-6440
Jacksonville Parts
904-783-9822
Daytona Beach Parts
386-254-7207
Palm Bay Parts
321-984-2899
Ocala Parts
352-732-8151
Disclaimer - All information, inventory, photos and pricing are subject to change without notice. All liability expressly disclaimed. Copyright Cumberland Companies © 2020