FOR SALE: Restored Vintage 1952 International Harvester 110 L-Series Pickup Truck
Swing by our dealership at 1901 Lebanon Pike, Nashville, TN and see this beauty in person! We came across this 1952 110 at a classic car dealership several years ago. It's got the very rare split rear window!
FOR SALE: 1952 International Harvester L-110 Series Pickup Truck (Located in Nashville, TN)
Call Neil Huffines for more information – 615-330-9245
The L Series was introduced in the fall of 1949 and was produced into 1952.
The L-Series was introduced in 1949. All models had the same cab but heavier versions had taller bodywork and different hoods for larger engines and stronger chassis. Inline six-cylinder gasoline engines were used. Three, four, and five speed transmissions were used. All models had all-wheel hydraulic drum brakes, the 160 and larger models had vacuum assist Air brakes were available on larger models. The 170, 190, and 210 models were available with tandem rear axles. The L-series was replaced by the R Series in 1952. (Wikipedia)
"After WWII, International added a bit of design and flair to their commercial lines and found not only a strong market in rural areas, but also a growing market in the cities and towns. When the L-series was released in the early 1950s, it was a combination of good looks and durable performance for whatever job it was called on to perform." (classicdriver.com)
Engine: Silver Diamond 220 OHV inline-six, 220.5 cu in (3,613 cc) and 100 hp (75 kW)
GVWR: 4,200 lbs
Cargo Capacity: 1,600 lbs
Manufacturer: International Harvester
Designer: Carl Otto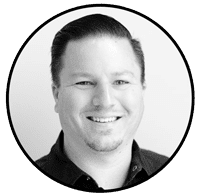 Neil Huffines
Used Truck Sales