Vote for Cumberland! Finalist: WIT's Top Companies for Women to Work For in Transportation
Cumberland has been named a finalist for the "Top Companies For Women to Work For in Transportation." Now we need your vote to be one of the top companies featured in WIT's magazine, Redefining The Road.
The industry voted for the top companies that embody important attributes required to be a "Top Company for Women to Work For in Transportation." Below are nearly 100 nominated companies that have made the final cut based upon the following criteria:
Corporate culture that's supportive of gender diversity
Flexibility in hours and work requirements
Competitive compensation
Quality benefits (i.e., paid maternity leave)
Training, continued education and development
Career advancement opportunities
Well-maintained/safe equipment & facilities for drivers
Other factors
CLICK HERE TO ACCESS YOUR BALLOT TO VOTE
Please only vote once but encourage your colleagues and industry network to participate (Note: only one vote per device will be allowed). Voting ends June 30. The official list of top companies will be notified confidentially in early July.
Cumberland's Submission
"Cumberland International Trucks is a family owned company that focuses on keeping a positive and healthy company culture to ensure a safe work environment for women. We promote diversity, teamwork, work/life balance and currently have multiple female directors, managers and supervisors. We are committed to continuous growth and offer career development opportunities, leadership networking and development along with continued education for women. We also support local charities, like End Slavery Tennessee, that directly benefit women in our community."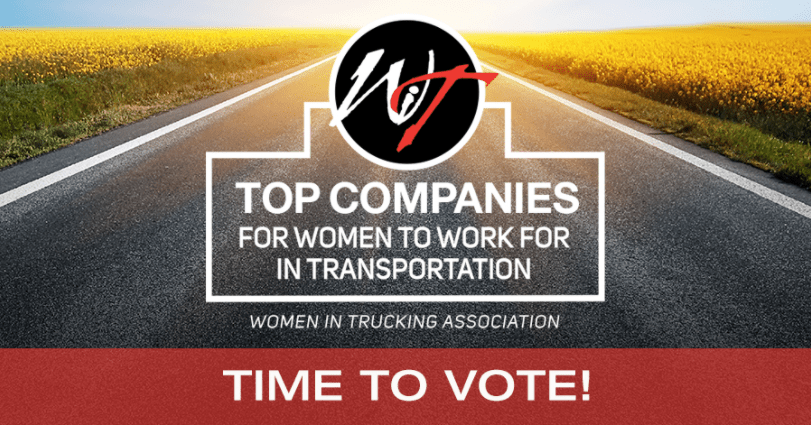 Disclaimer - All information, inventory, photos and pricing are subject to change without notice. All liability expressly disclaimed. Copyright Cumberland Companies © 2020