Women in Trucking: January 2020 Member of the Month: Samantha Johnson
Our Service Manager, Samantha Johnson is featured as Member of the Month for the Women in Trucking Association!
Sam will join WIT president/CEO, Ellen Voie on the SiriusXM RadioNemo Show on Monday, Jan 6, 2020 at 8am CST.
Women in Trucking (WIT) has announced Samantha Johnson as its January Member of the Month. Johnson is the service manager for Cumberland International Trucks.   
Johnson grew up in the construction industry, working in a family-owned business. She has always had a love for diesels and recalls always working on snow and paving equipment with diesel engines.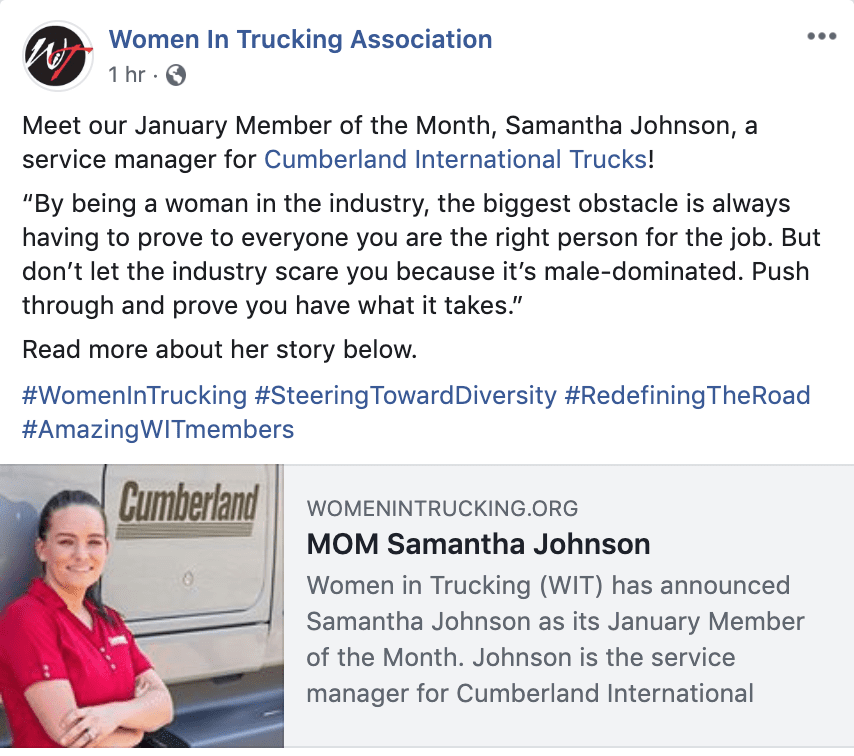 Disclaimer - All information, inventory, photos and pricing are subject to change without notice. All liability expressly disclaimed. Copyright Cumberland Companies © 2020