C10 17th Run MPG Stats – 4% Fuel Efficiency Increase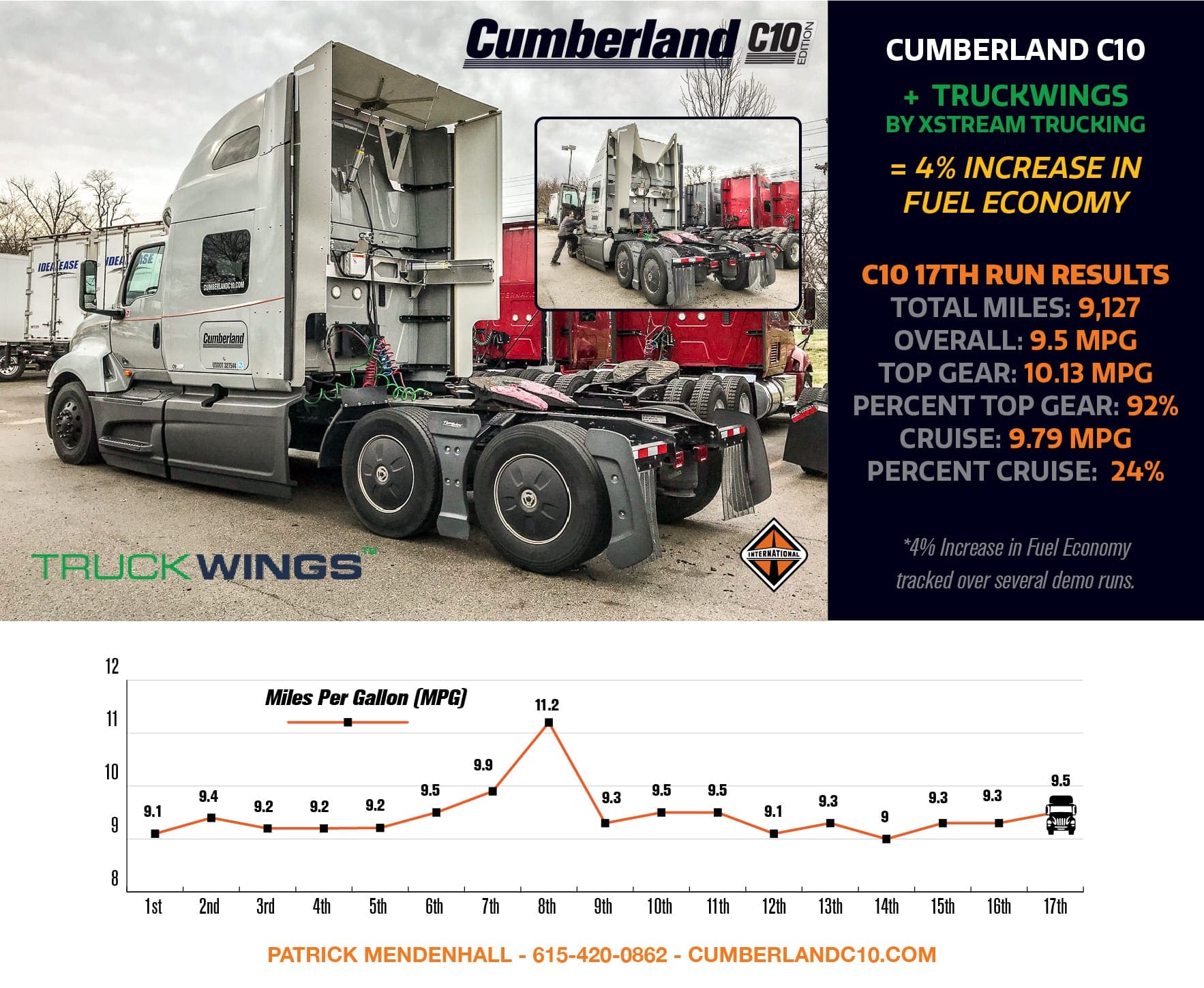 This last demo run with the C10 increased Fuel Efficiency by 4% with the added use of TruckWings by XStream Trucking.
"TruckWingsTM speed-sensitive aero panels eliminate the tractor-trailer turning gap…… As speed increases, the TruckWings panels automatically deploy from the back of the cab and close the gap between the tractor and trailer, delivering streamlined aerodynamics, fuel savings and reduced carbon emissions. When the truck slows down, the panels automatically retract, allowing the trailer clearance required for maneuverability in turns. Additionally, in high winds, TruckWings greatly reduces the buffeting that's caused by turbulent air hitting the face of the trailer. Drivers can feel the improvement in windy conditions and report smoother rides with less lane drift. "
Clink on the link to the ECM image to see the rest of the results during the C10's test run.
---
Disclaimer - All information, inventory, photos and pricing are subject to change without notice. All liability expressly disclaimed. Copyright Cumberland Companies © 2020