For those of you who've been in Nashville for a while, you'll have a good grasp on how traffic patterns have changed. Congestion is a fact in Nashville and surrounding areas.
Last week, at the Tennessee Sustainable Transportation Awards and Forum, Mayor Barry noted that 90,000 cars commute into and out of downtown Nashville each day.
Here's some stats about the current state of transportation in middle Tennessee:
48 Minutes spent traveling per capita each day
47 MPH Average travel speed along major roadways
33.2 Total vehicle miles traveled per person, per day
3,270 Miles of major roadways (collectors, arterials, freeways)
13,000 Total miles of roadway
49 Million miles traveled on major roadways each day
1,589 Total bridges in region – 24% of bridges are structurally deficient or functionally obsolete
70,000 Heavy trucks on area roadways each day
23% of total miles traveled by freight trucks are along congested roadways
65% Of regional freight truck traffic is passing through (does not terminate or originate in Nashville)
50,000+ Roadway crashes per year
According to the Nashville Area Metro Planning Organization (MPO), here's how our region is expected to grow in the next 20+ years: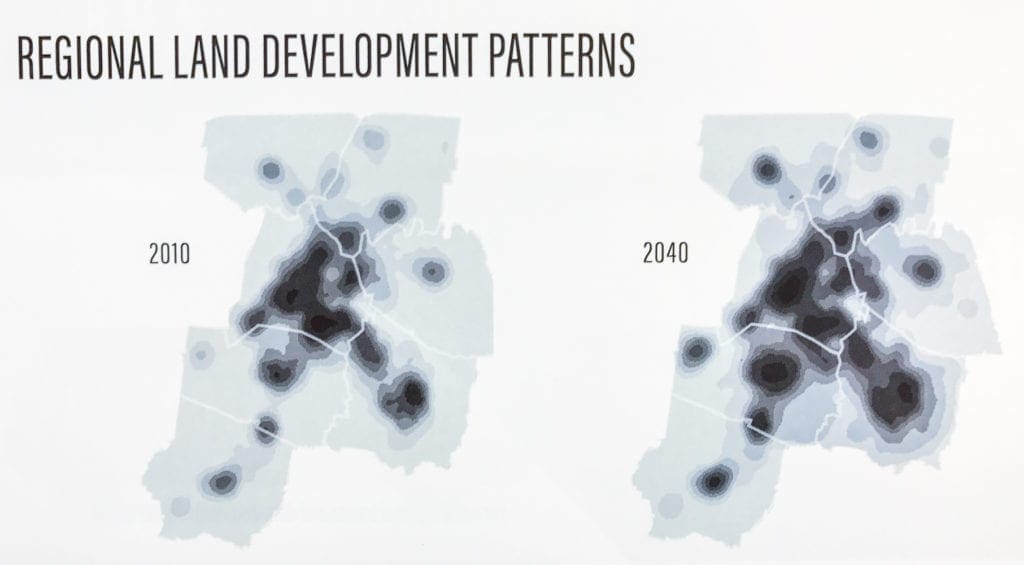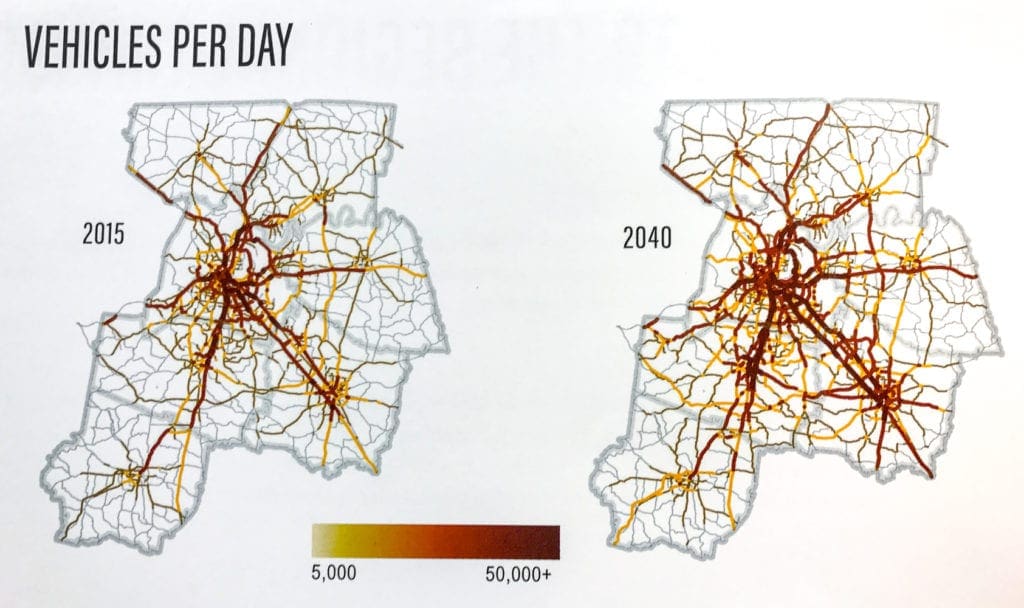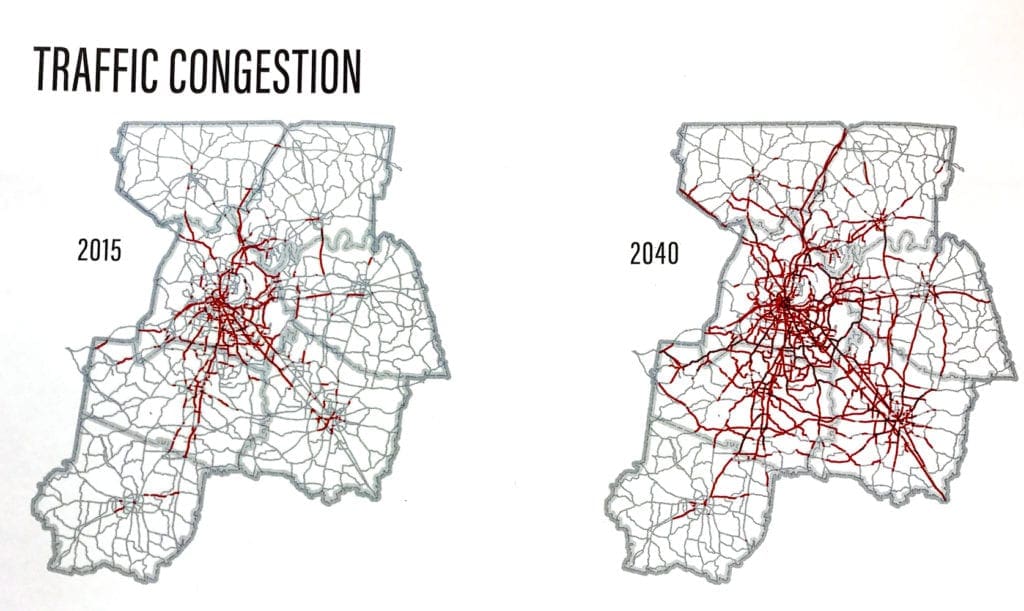 Growth is fantastic for Nashville! Growth is great for Cumberland divisions! Growth creates new opportunities for everyone.  But as you can see, it also comes with challenges.
The Metro Planning Office, TDOT and a number of other private and public organizations are partnering and working together to make informed decisions in infrastructure development to ease projected congestion from roadways over capacity.
Metro Planning Organization – Regional Plans
A few items in the works, some specific to commuters (great for all of us going to and from work), some great for freight traffic in and around Nashville and Middle Tennessee.
Improve highly fatal intersections – 41 intersections have been identified for improvement to reduce fatalities
Plans include federally funded projects to improve I-65, I-40, I-24 corridors and more
Plans include a regional extended truck network that takes into account where freight traffic is going, current infrastructure and ease of creating new infrastructure
To read more about the MPO's regional plans:
Did you know?
Last year metro synced 550 traffic lights to improve traffic flow. They are continuing the effort this year.
Resources:
Sources:
State of Transportation in Middle Tennessee (2016 Annual Report Nashville Area Metropolitan Planning Organization)
A Vision for Freight in Middle Tennessee (Regional Freight and Goods movement Study 2016)
Tennessee Sustainable Transportation Awards and Forum